4
min read
I've been selling products on Amazon since 2017.
The business model I have been using to sell thousands of units in this marketplace is the Low Hanging System.
I really like this business model because it's very easy to build and it's sustainable.
There's no need to be concerned with the production or fulfilment. All production process will be handled by a supplier.
All I need to do is market research and keep listing products.
I've done this for about two years now and have almost 70,000 products available in my Amazon account.
Looking back to the first year when I got started, many things have changed in the way I work with this business model.
I'm now working a lot less compared to what I did in the first year.
In the first year, it was hard for me because I was new to the business. I had no idea how to make many sales from Amazon.
Listing more and more products can be done easily, sure. It can make a stable profit from various different products.
It's very easy and anyone in the world can do it. But I decided to create a system and hire people to handle everything for me instead.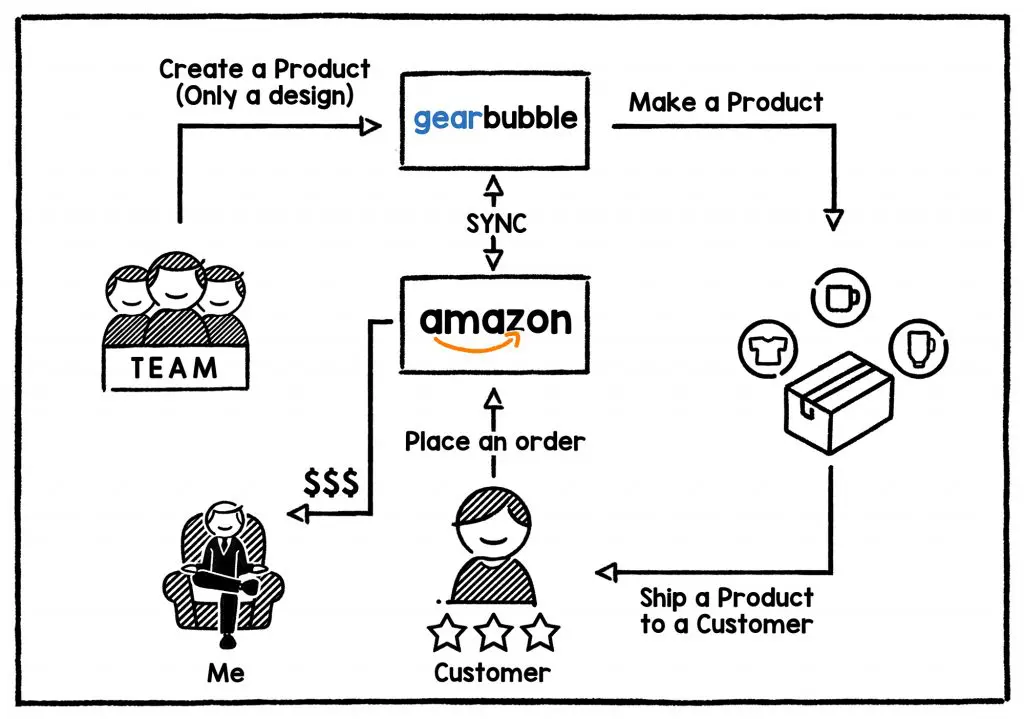 But making more sales is different. I wanted more. And I always believe that small actions are the ones that cause the extraordinary outcome.
Back to the first few months after I got started. I had around 10,000 products in my Amazon account at that time.
The sales were around 5-10 units a day, which easily covered the hiring cost and gave me a little profit back.
BUT … was that good enough for the 10,000+ products I had?
I didn't think so.
There must be some actions I could take that would make a massive impact on my sales.
I did some research about how to make more sales from the existing products I have.
Most people told me I needed to do search engine optimization (SEO) for every one of my product pages.
But how?
I come from the paid traffic world. When I want traffic, I spend some money.
Doing SEO is difficult for me.
Anyway, I tried doing some experiments.
I optimized the product title and product description by adding few important keywords. I used keyword tools to find some good keywords for my products.
It helped me to get some more traffic and sales.
But not significantly more.
In late 2017, I learned something new about Amazon and it helps me boost sales from my winning products significantly.
It's not about SEO. It's much easier than that.
It's called Fulfilled By Amazon (FBA).
If you don't know about FBA, basically it's about sending products to Amazon and letting them pack and ship products to our customers.
Sounds simple, right?
But how does it help me boost my sales massively?
Well, with FBA, your product will be shipped to your customer within 1-2 days by Amazon.
Let's think about the holiday season.
Many people want to buy a gift to give to someone they love, right?
But not many of them plan it out in advance. They usually place an order at the last minute and want the product quickly, but not many sellers can ship the item fast like that.
I know this because many people sent me messages during the holidays and asked whether I could ship the products within 2 days or not.
That's why FBA can help you solve this problem and stand out from other competitors.
There are so many holidays in a year—not just Christmas or New Year's. There are Mother's Day, Father's Day, Family Day, etc., and people want to buy gifts.
If the products can be shipped fast for every holiday, we can boost sales easily.
There's no need to be an SEO specialist or spend money on the most intelligent keyword research tools.
I have done so many things to improve my sales stats. And from experience I can confirm that FBA is the quickest and easiest way to boost more sales.
It's a small action that can make a massive impact on the sales.
That's just one of the many benefits you will get from using FBA. I haven't even talked about the ranking benefit or customer service benefit yet.
But there's no need to think about that yet. Those are just the minor benefits. What I like most and see making the most impact on my sales is the speed of product delivery.
Just sending the products to FBA can help you boost more sales in Amazon.
BUT…
The bad news is…
Not every product can be sold even when you can ship them very fast.
You need to have a winning product to sell first.
Let's talk about it a little more.