10
min read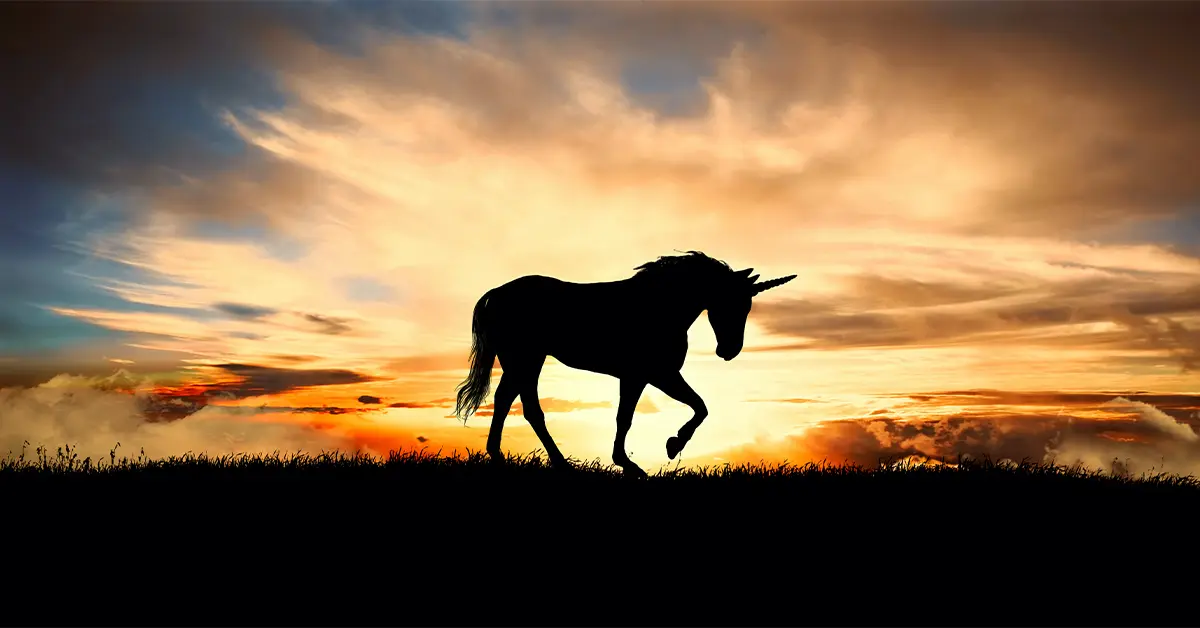 Coffee Mugs are one of the hottest print-on-demand products you can sell on Gearbubble, Amazon, and Etsy ahead of Mother's Day and Father's Day.
Before digging into the following case study, let's talk about the current situation first, because it's related to the case study.
Is the current "toilet paper crisis" affecting your business?
I like the term "toilet paper crisis", because coffee mugs bearing this phrase are selling like crazy right now.
I've seen many people in the Internet marketing space complaining about the current situation. Many of them are saying that it's difficult to sell products right now.
They also suggest that other people not spend money on ads to promote products, because it's throwing money down the drain.
People don't like to spend money during uncertain situations.
I partly agree with them.
Yes, some of my businesses have been affected by the COVID-19 pandemic, because there are production delays from factories in China.
We can't deliver products to our customers on time.
My team also can't scale some of our winning products as aggressively as we could before the crisis, because our supplier can't make products fast.
The delivery service we use to ship products from Thailand to the U.S. also has a problem with transportation between the two countries.
Anyway, my print-on-demand business hasn't been too affected by this toilet paper crisis.
In fact, I just reached a NEW HIGH from my print-on-demand business this year.
In this case study, I'm going to explain WHY the POD business isn't affected by the COVID-19 pandemic and HOW you can sell tons of POD products as it continues.
The method I'll show you is very low-risk and needs only a small budget compared to paid traffic methods with much bigger budgets.
When you finish this case study, you'll be able to find *unicorn* products with a very small financial investment.
Let's start digging into it.
---
Why hasn't the print-on-demand business been badly affected by the COVID-19 pandemic?
Print-on-demands products are typically gifts. Even during a crisis, people will still buy gifts for those they love for Mother's Day, Father's Day, birthdays, etc.
But it also depends on the design on the product. If the design is one that people want to buy for themselves, it will be tougher to sell.
But if your product contains the message that the sender wants to convey to the receiver, it will be easy to sell.
I can tell you this because one of my products was ranked as one of the top-five best-selling products in Amazon's Novelty Coffee Mugs category.
(This product has a lower rank now because my Amazon FBA stock ran out, and many hijackers have made make profits making ripoffs of my products.)
Apart from Mother's Day mugs, coffee mugs related to the current situation – such as quarantine mugs or social distancing mugs – are also selling really well right now.
POD products are also cheaper than other luxury products, so they're a perfect gift during this crisis, when people don't want to spend too much money.
Compared to luxury products such as jewelry, gaming gear, electronic stuff, print-on-demand products are much less expensive.
(Speaking of gaming gear, I just heard that the price of the Nintendo Switch is up to almost $600! That's a really crazy price. But I totally understand why. People need it during the quarantine.)
Prices of products like coffee mugs, shot glasses, and tumblers range from $12.95-$24.95, which is really affordable. People who receive these gifts can use them in their daily life, too.
I like selling coffee mugs, because they're not too expensive and a classic gift.
Another good thing: since there are so many print-on-demand companies in the U.S., there are rarely production delays.
Still, check with your supplier to find out whether or not they have a production problem.
I use Gearbubble as a supplier. They are the #1 coffee mug supplier in the U.S. (perhaps the world?), so I've had no problems selling tons of coffee mugs with them.
The product is also made in and shipped from the U.S., so it doesn't take much time to deliver the item to the customer.
For all of these reasons, few POD products have been affected by the COVID-19 pandemic.
Next, let's talk about the method you can use to sell print-on-demand products during the toilet-paper crisis.
---
#1 Selling Print-on-Demand Products Using Free Traffic on Amazon and Etsy
First, I'm going to talk about selling print-on-demand products using the low-hanging style in giant marketplaces such as Amazon and Etsy.
This method requires very little money to get started. You just have to do some product research, create designs, and publish products to the marketplaces.
I've written many articles about this business model. I picked some of the top posts so you can learn about the working process right away.
Basically, you have to list as many products as you can in many different niches (such as Family, Professions, Dog Breeds, Cat Breeds, Hobbies, etc.).
If there is a holiday such as Valentine's Day, Mother's Day, or Father's Day, try to list new products for the holiday. You'll be able to make sales fast.
Ahead of the latest Mother's Day, I made over $13.2K in a week just by selling coffee mugs. (This doesn't include the shipping cost at $4.95 per order I'll collect from my customers yet.)
These coffee mugs are fulfilled by Gearbubble, and I don't have to pay for anything upfront. I just pay them when I get an order.
When you have tons of products in different niches, you can generate free traffic passively. If your products are what people want, you'll be able to earn some passive income.
This is the starting point. The key is to have tons of products in many niches on Amazon and Etsy.
Upload new products every day, no matter what. See what sells, and try to list more items related to the ones that sell.
If you don't have time to do it by yourself, use my automation tool to do it for you. I mainly use the tool to publish products to many marketplaces, and it's generated tons of orders for me and my customers.
Next, it's time to do some soft scaling…
---
#2 Soft Scaling using Amazon FBA
The next method for selling print-on-demand products is a bit different than the first one.
The first method focuses on listing tons of products. You have to do this yourself or use an automation tool to do the work.
The first method is very low risk, because all you have to pay for up front is an Amazon Pro Seller account or some of Etsy's listing fees.
This second method requires you to pay a bit more money up front.
This method leverages the "unfair advantage" offered by the world's biggest marketplace. We will buy products in bulk and send them to an Amazon Warehouse. We call this method "Amazon FBA" (short for "Fulfilled By Amazon").
Amazon loves FBA products, because they can control the product fulfillment and delivery times themselves.
If you check products on Amazon, you'll see that some bear the "Amazon Prime" badge. FBA products will have this badge, and most of them will be at the top of the search results in Amazon.
Millions of users subscribe to Amazon Prime to get special deals too. If your product page carries the Amazon Prime badge, the product will be easier to sell.
It's one of the easiest and efficiency ways to scale your winning products on Amazon.
If your products are related to holidays such as Mother's Day or Father's Day, try to send them to the warehouse at least one month before the holiday.
It's easier to make sales with FBA products and holidays.
For this Mother's Day, I sent over 500 units of a single coffee mug to Amazon. They sold out within just 3-4 days.
At first, I thought the sales would slow after the products started running out, but that wasn't the case.
I kept getting over a hundred sales per day from this product. I think it's because when I make lots of sales using FBA, it boosts the ranking for the product.
Amazon ranks products based on many factors, but the number of sales has the most impact.
(FYI, this product has been hijacked by many sellers and I didn't have any stock left in FBA, so my sales decreased significantly. I have to prepare better next time.)
So, when you have a product that sells 5-10 units a month, try to do your soft scaling by ordering it in bulk and sending it to Amazon. Your product will sell easily.
---
#3 Aggressive Scaling using Facebook Ads
This scaling method can bring you tons of profit in a very short time.
But it's risky if you've never used paid traffic before.
The mindset of using paid traffic is much different than selling products using free or organic traffic, like in the first and second methods.
You have to accept that when you start running advertising campaigns, you might not make a sale. Or you might make some sales, but still not reach the break-even point.
You have to analyze your campaigns, your target audience, and your ads, and try to optimize them to earn profit.
Even when you make some profit, someday those winning campaigns might not perform as well as before, and you'll some losses.
You have to wait and check the stats of your campaign frequently, especially when you use it to sell POD products.
As we all know, POD products are quite cheap, and we will make only slim profits from them if we use paid traffic.
For example, if I sell a coffee mug for $24.90 (including the shipping) on Gearbubble, I will make $15 per sale. I need to make sure that my advertising campaign can produce at least one sale from my $15 ad spend. Otherwise, I'll incur a loss.
When you scale your campaign aggressively, you'll find that on some days Facebook ads will burn out your daily budget very quickly and you won't make a cent.
A few days ago, I set the daily budget for of one my winning campaigns at $1500 a day. Roughly $700 of my total budget had been spent in the first 7 minutes of the day, and I had no sales.
That's just the way it goes sometimes. Some days you might make a lot profit, but on other days the same winning campaigns might result in losses.
Facebook Ads are complicated, and you have to accept this if you want to walk this way.
It's quite difficult compared to the first two methods.
I highly recommend that you make some sales using the first and the second methods first, because they're much easier and the risk is a lot lower.
But for those who love risk and excitement … read on.
Although selling print-on-demand products using paid traffic might be risky, there is a way to reduce the risk.
I discovered this trick in mid-April, and it made me over $156K in the two weeks before Mother's Day.
Basically, when we sell print-on-demand products using Facebook Ads, we have to launch a new product, try sending traffic to it, and if it works, scale. If it doesn't work, pause the ad and launch a new one.
Doing it this way will require lots of money, but when you find the winning products you will eventually make enough profit to cover your initial losses.
Again, this method might not be good for people who are just starting out, especially people who don't have much of a budget to spend on designs and ads.
So the method I'm going to write about work for those of you who want to sell print-on-demand products using paid traffic, but lack a budget to get started.
What I did is was check the sale stats on Amazon. I mean the sales stats of the products I sold using the first and second methods explained above.
From over 100,000 products in my Amazon account, I sent around 30-40 products to the Amazon Warehouse. They've been selling really well in the period before Mother's Day.
One of them stood out from the others. It was one of the top 20 best-selling novelty coffee mugs, so I thought I could sell more of them using Facebook Ads.
I launched this product on Gearbubble. I didn't use Gearbubble Pro or Shopify because I didn't want to deal with the customer support by myself.
I knew there would be sooooo many people asking whether this product would be shipped by Mother's Day or not. So I left this problem to the Gearbubble Team (sorry, guys! lol).
Also, I wanted to test my idea quickly, so I tried launching it on Gearbubble and ran some Facebook Ad campaigns pointing directly to the product's page.
This was my result from running FB Ads to one of my winning products on Amazon for about two weeks:
That's $156K within less than two weeks, from just a few coffee mugs. (I added some related designs as the upsell.)
My profit is around 20% of the total revenue.
Actually, it should be higher than this, but some days I scaled up too much and messed up some of my winning campaigns.
As I told you earlier, on some days FB will burn out most of your budget within first few minutes of the day, without any conversions.
You have to monitor your campaigns carefully when you scale them up aggressively.
I created some automated rules to help me check this kind of issue, but I still had to monitor my campaigns by myself.
It's all a part of the game.
Anyway, it's been a good result overall.
---
That's a Wrap
Okay, this is all I'll say about my journey to making over $174K by selling coffee mugs on Gearbubble, Amazon, and Etsy before Mother's Day.
Let me recap the case study.
First of all, to find *unicorn* products, I just list tons of products in many different niches on Amazon and Etsy.
Previously, I hired two virtual assistants to help me list products all day and all night, and it cost me a lot of money. So I asked my programmer to create an automation tool to list products for me. It's called PODTurbo.
If you don't have the time to do it by yourself or the budget to hire VAs, PODTurbo might be a good option for you.
I have listed tons of products over the past two years. If I find some of them are selling well, I do a *soft-scale* by sending them to the Amazon Warehouse.
Keep doing this for multiple products. You'll be able to generate passive income from this marketplace.
Ultimately, when you find the products that stand out from the others, try scaling them using Facebook Ads.
Launch that product on Gearbubble and send some paid traffic to it. Most of the time, it will be the *unicorn* that makes you thousands of bucks in profits.
You are just one product away…
—Bank "Scale King" K.
---
Further Readings:
P.S. I launched my Mother's Day Mini-Course a few weeks ago, and I also wrote about some other ways to do product research for Mother's Day and Father's Day.