10
min read
Do you what's happening on the second Sunday in May?
Take a guess…!
And no, it's not my birthday!
Alright, enough messing around. It's Mother's Day.
In other words, Money's Day… Haha!
I love Mother's Day. First, because I love my mom, it is a time for me to tell her how amazing she is. It is also a time when everyone is looking out for the best gifts for their mothers.
We all want to get our mom's the best gifts.
As a Print-on-Demand seller, this is your chance to make some serious cash.
All you have to do is read this article till the end to get a blueprint that would help you make the most of Mother's Day in 2021.
In my experience, I know that Mother's day is a time when you can make a lot of money from selling print-on-demand products.
And for obvious reasons too. Sons and daughters will purchase a gift for their moms. Some really great Dads might want to get their wives a gift too. It's a buying season.
The shopping fever is back!
Trust me; if you do it right, you will be able to crush sales this Mother's Day. You can make tons of sales from selling print-on-demand products on Amazon, Etsy, and other marketplaces.
I have made over six figures from selling funny coffee mugs on Mother's Day alone.
You see, making a lot of money from Mother's Day is as simple as can be. I see many sellers trying to do so much, listing all kinds of different products, adding all kinds of quotes, and all of that.
That's not the way to go.
To make great sales on Mother's Day, you need to know a couple of things. And not just to KNOW them alone, but to make apply them APPLY to your business.
It all begins with getting in tune with the holiday. You cannot have totally unrelated products for a holiday and expect them to fetch your huge sales. Things don't work that way.
While you would not cease listing your evergreen niches, such as Engineer Mugs and Teacher Mugs, you would also have to ensure that you begin to create products around the holiday ASAP.
When it comes to tapping into the sales of a holiday, I never sleep on it. I start creating my products way before the holiday comes. You should too.
I mean, Mother's Day is still like 8 weeks away, and I am writing this to you already. This should tell you that the best time to prepare is right NOW!
Don't wait till the first week of May before you start the whole product creation process and uploading, especially if you're hoping to top the search result page for multiple competitive keywords such as "Mother's Day Mug," "Mother's Day Gift" and so on.
So, if you start creating and listing products right now, you would have an edge.
Let me also add this. You can start making sales right now from your Mother's Day products.
So, I'd let you on a little secret. I have made over six figures in previous Mother's days.
In 2019, my team started listing some coffee mugs related to mothers as early as January, and I found that some of them started selling well as early as March and April.
Honestly, I was not surprised because Mother's Day in the US is on the second Sunday in May.
You can start making money already!
It all begins with getting in the zone.
Creating as many products as you can for the Mother's Day niche. Listing relevant products. Making use of the perfect quotes. Fishing out the winning products and scaling them to make more sales.
---
What are the best products to sell?
I'd tell you this for free. Not every product sells well on Mother's Day. Take it from me. So, don't be tempted to just slap quotes on all the items you can lay your hands on.
If you really want to make great sales, you have to create great products to be used as a gift for one's mother.
Think of it from the perspective of creating a gift rather than just a regular product.
Coffee Mugs
For starters, you can never go wrong a coffee mug.
If you are looking for a product that is easy to find, inexpensive to buy, and potentially profitable, you might want to consider selling used coffee mugs.
If you know me, you will know that I love coffee mugs. Ok, I should put that in perspective. I love selling coffee mugs.
Don't gift me one on my birthday, please!
A Tesla would do, though.
Whether it's a gift for a holiday like Father's Day or Christmas or an additional perk to one's morning coffee, mugs are a huge online seller in a never-ending list of niches and categories.
Coffee mugs are pretty cheap to buy as a gift or for personal use.
For instance, a teenager who doesn't have much money but wants to buy a gift for their Mom on Mother's Day can get a really cool mug.
No doubt, a coffee mug is always a good choice because it's a cheap and classic gift—here another thing. People can send their mom's a personalized message on a mug rather than a generic quote.
When creating your coffee mugs, ensure that you find enough funny messages.
Trust me, coffee mugs with funny messages would sell faster and better. I've tried them, and they make the most sale.
In fact, one of my funny mugs was the second top-selling novelty in Amazon last year.
Alright, check this out!
Just before Mother's Day in 2020, I sold over 12,000 coffee mugs with funny messages that sons or daughters thought might amuse, inspire, or touch their mothers.
I also have a winning coffee mug that has a funny message about "Nurses" on it. It's been selling really well since 2018. It sold especially well in April and May because Nurse's Day is on May 12.
All I'm trying to say is that funny quotes are the way to go if you want to make great sales. So, you've just got to find quotes like that.
I have found that funny quotes attract a whole lot of sales.
And for good reasons too. Everyone loves a good laugh! It's a no-brainer. We all want a mug that puts a smile on our faces every time we read the quote. And so do moms too.
So, people would be on the lookout for quotes that can make their moms have a good laugh or feel good about themselves.
Jewelry Message Cards
Jewelry Message Cards are also a good option for Mother's Day gifts, especially with a lovely message.
As a POD seller, it is good for you because it has cheap production costs and guarantees you more profits.
Well, for now, accessories are still more or less like a relatively new category in most marketplaces. However, I have seen many sellers who have started listing various customized accessories in their store.
You can start listing some customized jewelry message cards for moms in your store.
There are so many other products such as a shot glass, travel mug, and tumbler that you can list on your store. But these are some of the major ones that you cannot afford to have missed.
---
How to use PODTurbo to find the Winning Products for this Mother's Day
Amazon and Etsy remain the two most visited marketplaces on the internet.
So, if you still do not have a seller account on both platforms, you might be missing out on great sales. That's a good place to start; getting your seller account up and running.
The next thing on the list is actually to create a product. To get started, you need to find tons of quotes. The more, the better.
There is no limit to quotes. When you're searching for your quotes, you should try looking out for funny quotes and lovely quotes. They would go a long way in influencing the sales response you would get from people on Mother's Day.
Thanks to the internet, finding quotes has never been easier. There are effortless ways that you can get quotes for your products.
One of the fail-safe ways to get amazing quotes is to go to Etsy or Amazon and check for top-selling products with great quotes.
Once you have identified these quotes, you can tweak them and adopt them for your own products.
For instance, if you want to sell a mug, you can find famous quotes on t-shirts and create a new design for it.
So, it is pretty simple. Get the selling quotes of one product, revamp it and adopt it on another product.
Social Media is also another great way to get quotes.
You would agree with me that social media is the largest public platform for inspiration and resources.
When it comes to quotes, Pinterest and Instagram are the power-twin for getting quotes and resources.
There are more than thousands of quotes to pick from. A simple search query is all that you need.
The best way to make the most of these platforms is to follow the appropriate content creators and hashtags to provide all that you need in just a few clicks.
If the task of searching for quotes might be too time-consuming for you, then you should consider hiring a Virtual Assistant to work with you.
The virtual assistant would help you find as many quotes as you might need and deliver them within the designated time frame.
Sure, there are tons of places where you can get hilarious and captivating quotes. But would you not rather spend that time doing more important tasks? It just doesn't go well with me.
That is why I recommend hiring someone to get it done for you in no time and at a very cheap rate.
There are several platforms where you can find people who offer such services, but Online jobs.ph one of the best out there.
It is a good place to hire someone to help you find amazing quotes in no time and at a low cost.
With around $0.1 to $0.2 per quote, you can get as much as you like depending on your negotiation skills.
At this rate, you can get up to 300 quotes for each product with just $30 to $60. You would make much more than this once your products hit the market.
The good thing about this is that you can get as many quotes as you like within a short period.
You can get more products out for listing at this pace than you ever did when you handle sourcing for quotes independently. Cool, right?
I thought so too!
Once you have your quotes, it is time to start creating your designs.
Create many designs per quote because sometimes people might like a quote but not the design. So, you have to create multiple designs for them to choose from.
Since you would be creating designs for Mother's Day, try to add some motherly or feminine touch to your designs. This should appeal more to buyers.
If you would be creating hundreds or thousands of products, I do not advise that you take on this task all by yourself. You can hire a graphic designer to do it.
The process of product creation can be very time-consuming, especially when you're trying to create your design on your own.
It's even harder to stay focused. Trust me, and it is pretty easy to get distracted while doing a product design or idea research.
So, it's much better to hire someone.
Take it from me, and if you are not good at designing, you will take many hours to create designs.
And don't get it twisted, 'many hours' do not mean that you will inevitably end up with a great design.
So, you might end up spending lots of hours on a single product design only to come up with vomit in a visually graphic form.
Instead of wasting time and effort, why not hire a graphic designer to do the work for you?
Sure, some of you are talented and have a good mastery of some design software. But you must factor in the time and stress that comes with designing about 5,000 products every month.
You might end up spending more time creating the designs than actually making sales.
Resist the urge to find the quotes or create designs by yourself. It's time-consuming! Moreover, it's a very boring yet simple task that can easily be delegated.
Once you have your designs ready, you would have to use them to create products using PODTurbo. It is a straightforward process.
All you have to do is create a CSV file containing your product info and upload them to PODTurbo.
The PODTurbo system will allow you to schedule the time for publishing your products to all your connected marketplaces such as Amazon, Etsy, etc.
The best part about this is that it's all done automatically.
That's it.
Creating a CSV file for the PODTurbo is pretty straightforward. It all begins with knowing what data you have to prepare.
If you hire a virtual assistant, you can prepare only the product titles and product keywords. Then tell your VA which product type you want him or her to upload and its price.
The product info you have to verify includes your product name, niche keyword (which would be 'Mother's Day), product keywords, and product price.
You would also have to add your product image filename and the product type.
With a good grasp of the PODTurbo, you can easily prepare this data for about 1,000 products quickly.
Once you have all of your products up, you would have to wait for the system to find the winning products.
To do this, be patient and allow all your products to show up in the marketplaces and make some sales.
The system allows you to see your sales stats. This way, you can know what products are selling and which ones aren't selling.
This is the major only way you can get all the stats to know what products are performing well in the market.
So, be on the lookout for fast-selling products. Once you find a couple of them, it's scaling time!
Pick the ones that sell well and promote them with Facebook ads and other paid ads. I think about 4 to 5 units is enough to test with the Facebook Ads.
If you continue to do this repeatedly, you will find the unicorn sooner than later.
---
Further action to build your store in the long term
Once you have been able to figure out your 'unicorn' products, upload them to your own store. You can also consider creating a customer list for a more long-term purpose.
For example, Father's Day is just around the corner, and you don't want to start all of your ads from scratch when you can easily reach out to your customer list.
Apart from creating a customer list, you can also consider creating a Google Shopping Ads account to promote your store's products.
Paid ads can help with boosting your traction and sales. I strongly recommend that you check out Google Shopping Ads and use it to scaling your winning products.
---
Conclusion
Thanks to the PODTurbo, you won't get to do most of the heavy lifting.
However, it doesn't mean you wouldn't have anything to do. Getting started is one thing! You have to do that.
No system can hire a virtual assistant for you or hire a designer. So, you've got to do all of that yourself.
But with the PODTurbo system, you can upload as many Mother's Day products as you like on your desired marketplaces.
Finding a winning product is now much easier than ever. All you have to do is upload tons of products and wait for the system to help you find the winning products.
Once you find, you can then scale up your sales with paid traffic.
You are on your path to a 6-figure Mother's Day sales!
—Bank K.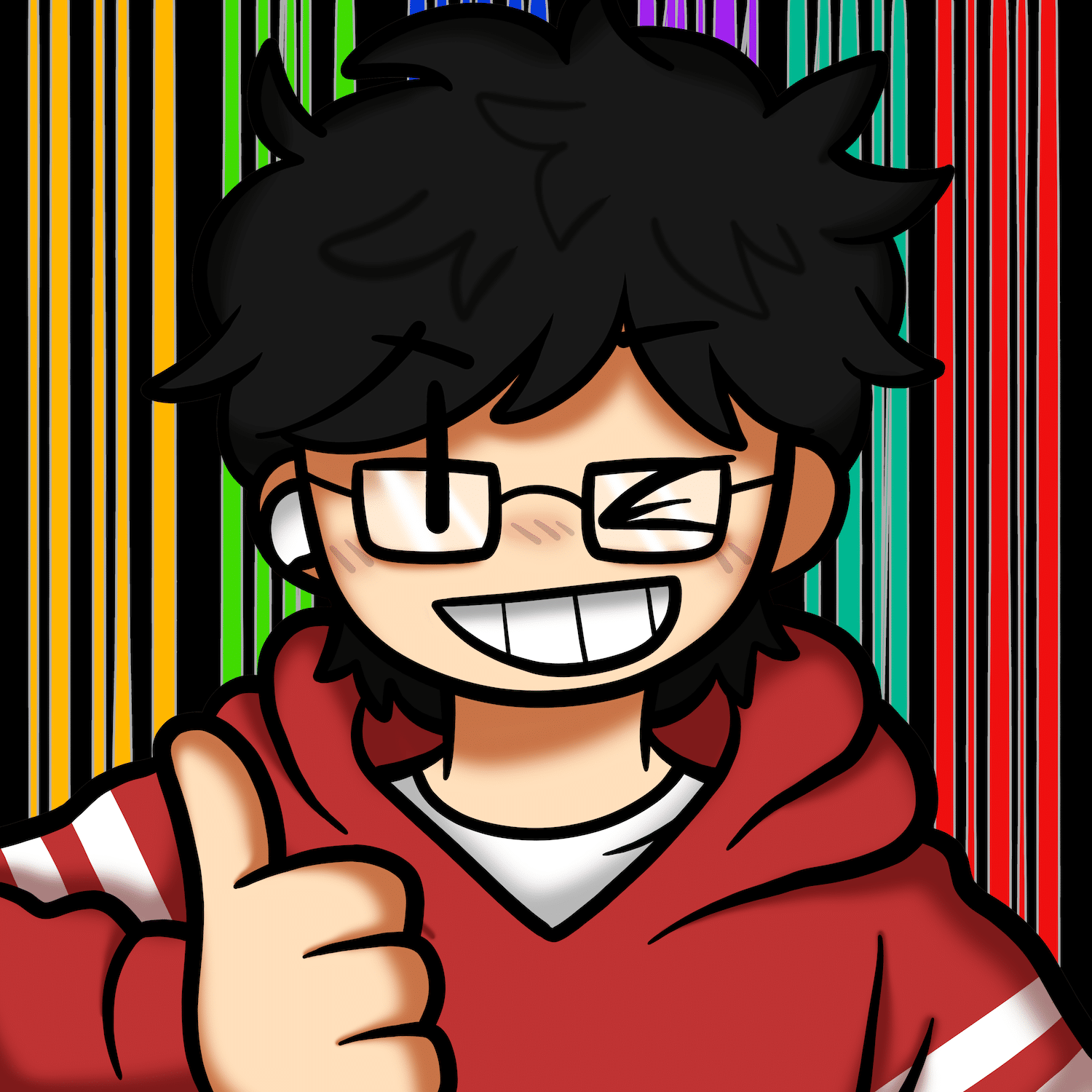 ---
Further Readings: