11
min read
What do you do when everywhere goes silent?
There's no shopping fever in the air? No special sales day? No special holidays?
What do you sell? What kind of products do you list in your store? For which buyers would you list these products?
A thousand and one questions are going through my mind as I write this. And if you are going to be a profitable Print-on-Demand seller, they should be your concern too.
I mean, there's no special date coming. Christmas Day, New Year Day, and even Valentine's day are all behind us. Now everywhere is silent. What exactly can you sell in a time like this?
If you don't know the POD business's ropes, you might pack up your store and wait for the next big bang sales day. It is normal for everywhere to go quiet after the Q4 shopping season.
The Q1 and Q3 is probably the most silent market time of the whole year. Thanks to Valentine's day, many POD sellers still got to make a lot of money from the love frenzy period.
I know I did! I made a lot…!
But I'm not the focus of today's article.
We are here to talk about what to sell when there's no big holiday sale in view.
I know what you're probably thinking. Mother's Day and Father's Day are just around the corner.
But that's still around May and June. This is February!
We've still got the whole of March and April to go! And once those holidays are over, we go back to the silent market.
It is obvious. You cannot build your POD business solely on selling holiday-based products!
If you want to run a profitable print-on-demand business, you need to have products you can sell all year long!
You need to list products that have no time limit or time frame. You need products that will always be in need!
You need evergreen products!
You need products listed in evergreen niches!
Products listed in evergreen niches are always in demand. They are never off demand. The demand for evergreen products goes on all year long.
If you want to make massive sales in this 'silent market' time, your best bet is to list products in evergreen niches.
This article will show you how to sell products in evergreen niches, which niches to sell in, and which products to sell in those niches.
If you have been praying for a sign on how to make more money in this quiet market, here you have it!
Read till the end!
---
Best Evergreen Niches to sell in a Quiet Market
If you want to make it big in the print-on-demand business, you need to have tons of products listed across several evergreen niches.
There are a number of them that you can choose from. Having products scattered across various evergreen niches is a sure-fire way to secure steady income from your business every day, every week, all year long!
Some of the main evergreen niches that you can list your products in are professions, animal lovers, hobbies, birthdays, anniversaries, and many more. The list is endless.
Every niche is an opportunity for you to make more money. The more products you add to store in these niches, the more your chances of making more sales from time to time.
Sure, I understand that it's not easy to create different products. Well, that is why I created the PODTurbo to make things easy for you.
I have hundreds of POD sellers who would testify to the efficiency of the PODTurbo system.
I know that creating and listing products on several marketplaces continually remains a major pain-point for many print-on-demand sellers.
With the PODTurbo system, you don't have to burn yourself out before you can create and upload products.
Get more done in a lesser time when you embrace the power of automation! Embrace the power of the PODTurbo!
Now that I've gotten that off my chest, let's talk about the best niches you can create and list your products.
Professions
Take it from me. There are tons of professional niches out there.
Here's a simple task you can do. Take out a paper and a pen (or a note-taking app) neighbors down the jobs of everyone around you.
From your parents to your siblings, your friends, your neighbors, and that uncle that you only get to see at Christmas dinner.
Write down their professions. Keep expanding it as much as you can remember. The more, the better!
By now, you should have a handful of professions listed already. If you feel you don't have enough, you should try breaking those professions down into sub-professions.
Here's what I mean. Where you have engineers, you can break it down to civil engineers, electrical engineers, mechanical engineers, and many more.
You can also have property lawyers, intellectual property lawyers, divorce lawyers, and many more sub-professions of lawyers.
If you did this really well, you should have tons of professions on your lists.
Don't forget to add an internet marketer to the list too!
You can create products around as many professional niches as you possibly can. Go all out!
You can start by checking out funny or relevant quotes that you can use for the products to get started.
Create products that can be sold to coworkers, bosses, and employees.
Target your products at people who are looking to buy gifts for themselves or a work-related person.
An employee can get a coffee mug with the quote "World's Best Boss!" for their employer, boss, or team lead.
Employers can also get gifts for their workers for special occasions or as a means of appreciation.
Some companies place orders for customized products and branded items. Many of these items can be used as souvenirs for events, as freebies for customers, or onboarding new workers.
You can also tap into the special day of different professions. Once a year, different professions dedicate a day to celebrate their profession and the level of work they put into society to make it a better place.
So, you might see celebrations such as Teacher's Day, Worker's Day, Nurse Day, Engineer Day, and so on from time to time.
To get the best out of this kind of market, you need to find out the special days in all of your listed professions.
If you can't find credible information online, reach out to anyone you know in that industry and confirm the necessary details.
People want to feel good about themselves and what they do. If you can create a product that appreciates their work, you will most likely make a ton of money from workers in those professional niches.
So, start listing products in different professional niches. They might not all enjoy the same amount of traction at once. But as time goes on, you would begin to enjoy massive sales from many of the niches you have listed products in.
Animal Lovers
Animal lovers love their animals. As repetitive as that sounds, it is true!
Many animal lovers and pet owners go out of their way to do things for their furry friends.
If you look at different POD marketplaces, you will find different kinds of animal-inspired products.
The best part about it is that these products do not only enjoy patronage from pet owners.
They also enjoy patronage from those who fancy the idea of having an animal-based product on their desk.
There are several areas that you can create products in for this niche. The animal lover niche is also a broad one.
Besides creating random animal-themed designs, you can also create more breed-specific designs to appeal to people who actually animals of those breeds.
Take dog breeds for example.
Dogs are the most domesticated pets in the world. I mean, there is at least one dog on every block!
So, creating dog-based products can be a huge deal too. The Dog lover niche is one of the best ones out there. You would rarely go out of business.
People love their dogs. They would not consider a $20 dog mug or feeding bowl as a big deal.
So, if you want to tap into this niche, you should create creative and funny products based on various dog breeds.
Go online and check for the most popular dog breeds. List them out and create products around them.
Find the image of dog breeds from Stock Photo websites and make the design for the products.
List your products and optimize them with the right keywords accordingly.
You should start getting sales notifications right abouttt…….. NOW!
I think cats are the next most popular pets.
Cat lovers are crazed about their furry friends just as much as dog lovers.
So, instead of creating products based on cats generally, try creating products based on different cat breeds. It is pretty similar to dog breeds.
You are most likely to find great images for cat breeds on the websites where you found images for dog breeds.
Take it from me, Dog and Cat Breed products can be sold all year long. If you want to stay in profit all year long, then you should start listing products in animal-based niches ASAP!
Rude or Funny Phrases
Everybody loves a good laugh!
You are most likely to sell a product with a funny phrase faster than one with a motivational quote.
People go through a lot of stress daily. If your product is the only thing that brings a smile to their face in the middle of a bad day, then you might just be setting yourself up for a 6-figure winning product.
Products with rude or funny phrases are always selling well. There are a lot of places that you can find endless inspirations for your designs.
I use Pinterest and Instagram most of the time. You can check out some of these pages for cool ideas:
https://www.instagram.com/sarcastic_us/
https://www.instagram.com/sarcasm_only/
https://www.instagram.com/memes/
https://www.instagram.com/sadcasm.co/
As you surf the pages, keep your eyes peeled for the ones that have many likes and create new designs out of them.
From there, you can list them on several POD marketplaces and wait for your phone to start buzzing with sales notifications.
List as many as you can. The good part about niches like this is that they are not time-bound. A good joke is as funny in March as it is October. So, you are good to go!
Birthday
Take it from me, there is a birthday somewhere, every single day!
As you are reading this, someone is currently blowing candles off a chocolate cake. You can never go out of business if you have enough birthday-themed products listed in your store.
I know its somebody's birthday today.
If that's you, Happy Birthday!
People want to gift their friends and family cool gifts on their special day. Creating lots of products for this purpose might be the best business decision you can make all year long.
Make product designs with funny quotes or funny birthday messages on them. This would sell faster.
You can also target your products in different niches.
You can create birthday products for parents. Kids can easily get them for their parents on their special day as a show of love or a token of appreciation.
You can create products with quotes like "World's Best Mom/Dad." This is quite common, though. But many people love it, so it is still a great option.
You can also receive personalized order from the buyer containing a custom text and the gift owner's name (or the person the gift is from).
You can also create products for your son or daughter's birthday. Parents who often have a hard time picking out gifts for their kids would appreciate you forever!
Create products that can be gifted to a brother, a sister, a Grandparent, an aunt, an uncle, a niece, a nephew, a stepmom, or a stepdad.
You can also create birthday products that friends can give to one another. A bestie mug is a good idea!
Creating birthday gifts for coworkers is also a good idea. People can gift it to their coworkers, boss, or employee.
Spread your products across the board.
This kind of products can be sold all year long. As I said, it is at least one person's person, every single day!
Your job is to optimize your products such that when searched, you would pop up.
Anniversary
People like to find some gifts they love on their anniversary. A lot of people do this to celebrate love and create beautiful memories over time.
If you want your product to be part of someone's memories, then start creating and listing for different kinds of anniversaries.
You can create products for the wife and husband marriage anniversary. Couples who also just married often need something to mark the beginning of their journey.
An anniversary for just married couples is a great idea too.
People celebrate dating anniversaries these days. So, you might want to consider creating anniversary products for a girlfriend and boyfriend.
New parents can also need a special gift to celebrate their new baby. Most people want to give a memorial gift for themselves as they get a child.
They can get themselves a gift with "New Dad" or "New Mom" on it. And sometimes, they give a gift to their family too.
They might want to get a gift for New Uncle/Aunt or New Grandma/Grandpa to celebrate their newborn's birth.
Memorial
I know that it's not good to make money from loss people but people need some gifts to remember someone they love.
So, you can create products that commemorate the loss of a mom or dad or the loss of a grandpa or grandma.
You can also create products for the loss of a wife or a husband. Parents can also get a gift for the loss of a daughter or a son.
People respond to grief in different ways. This might be the best way for some people to truly embrace the loss and let it go in their hearts.
Who knows? You might just be creating a product that would serve a therapeutic purpose for someone's mental health.
---
Recommended Products to Create
We have spoken about the different niches that you can create and list products in. By now, you should have more than enough to do!
But, before I go, let me talk a little about the best kind of products you can create for these niches.
So, a white Coffee Mug is a classic! You can never go wrong with an elegant white coffee mug. Anything goes on it. Any quote, any phrase! Just slap it on and you're good to go.
You can also create your designs on a two-tone coffee mug. They seem to be selling pretty well these days.
A shot glass is another bright idea for products you should create. They are never out of fashion.
I always have travel mugs listed on my POD shops. You should too. Travel mugs are perfect for funny quotes, and they sell pretty well.
Other products that you can create are necklaces and jewelry message cards. I love these products so much, and I'd tell you why.
Necklaces and jewelry message cards often have a low production cost. But they can fetch so many profits that you can count.
---
What's Next?
Try out all that I have said for March. In April, you should start listing products for other trending niches.
For example:
Star Wars (May 4th)
Mother's Day (May 9th)
Nurse Day (May 12th)
Father's Day (June 21st)
Graduation Day (often falls within May to June)
So, you should start preparing already!
---
Conclusion
So, there you have it: the best niches that you can list products to keep selling all year long!
I want to believe that you carried out all the little tasks I gave. If you haven't, you should! They would help you when choosing the niches to create your products in.
You don't have to wait for another special holiday before you hear the notification sound of a new sale.
If you play your cards right and you start listing products in evergreen niches, you wouldn't stop selling all year long!
Create and list products in professional niches. You should also list products in animal lovers' niches. More importantly, create more products based on dog and cat breeds.
The birthday niche is also a thriving niche that can never go cold. Anniversaries and memorials are also great niches to create products in.
Don't forget. You can also create products out of random funny and goofy phrases.
Till next time, keep creating! Keep listing! Keep selling!
—Bank K.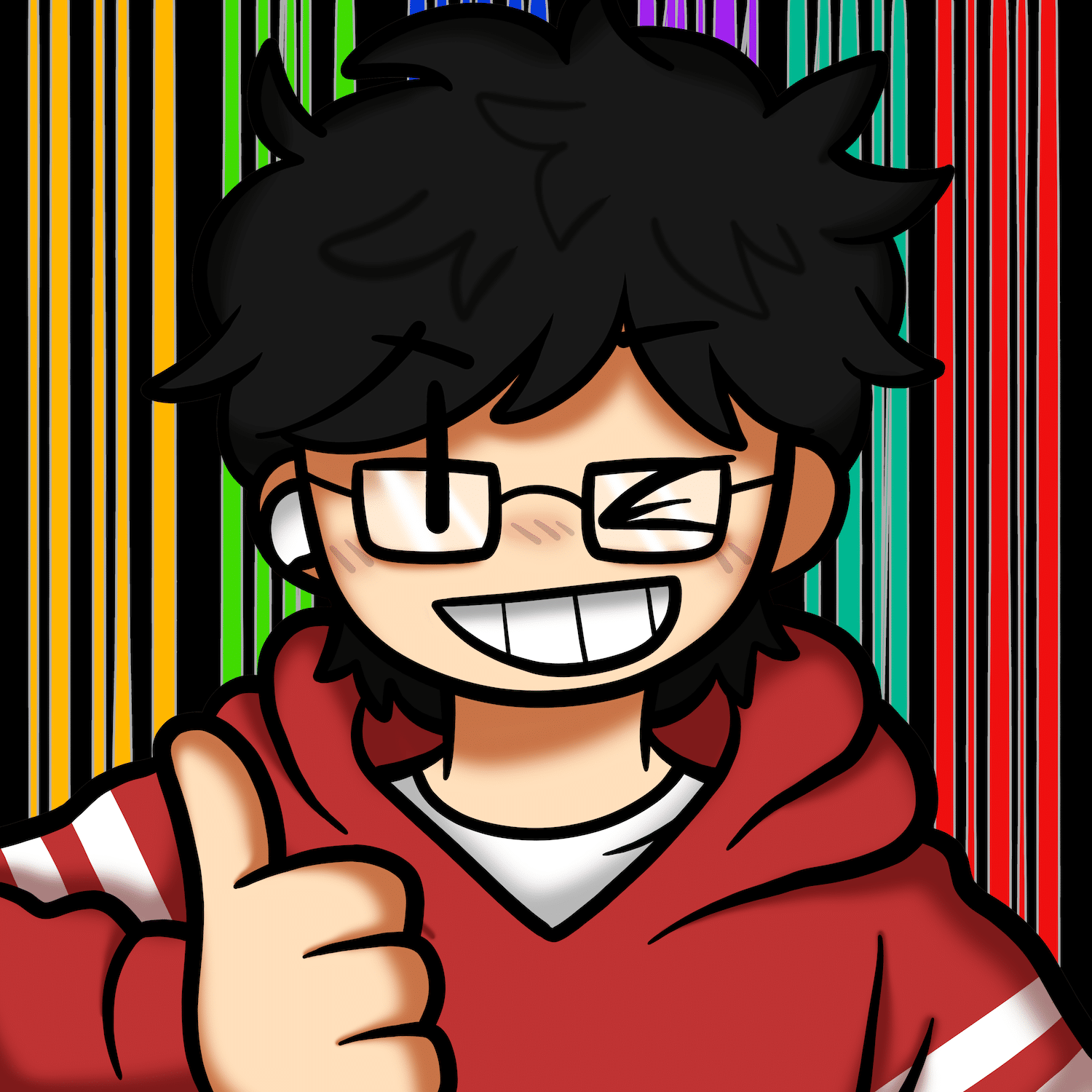 ---
Further Readings: